Houston Federal Healthcare Fraud Attorney
Expert Federal Health Care Fraud Defense Attorney Serving Houston, TX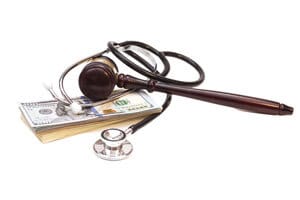 Healthcare fraud is a growing problem that is being aggressively prosecuted by federal investigators.  Houston Federal Healthcare Fraud Attorney James Alston understands the importance of presenting a zealous defense to health care fraud allegations.  As a former federal prosecutor with the United States Attorney's Office, he knows the methods used to prosecute these cases.  If you are being investigated or are facing charges for health care fraud, you need experience you can trust.  You need Attorney James Alston by your side.  Mr. Alston is a proven litigator who has been practicing law for over 25 years.
Health care fraud defense is a unique facet of federal law.  The United States Department of Justice has designated a Health Care Fraud Unit with strike force locations throughout the United States, including Houston, Dallas, and McAllen.  These strike forces are comprised of seasoned prosecutors who work endlessly on health care fraud cases.  Without the help of a leading defense attorney with intimate knowledge of the inner workings of federal cases, you could lose your job, your money, or even your freedom.
Why Experience Matters
Healthcare fraud defense generally involves complex litigation.    The Criminal Division of the Health Care Fraud Unit works in conjunction with a number of different agencies to investigate and prosecute these cases.  They often seek assistance from the F.B.I., Medicare Fraud Strike Force, H.H.S.- Office of Inspector General, as well as state and local law enforcement.  They have endless resources at their fingertips and may spend years developing a case against a person or agency.  While the Health Care Fraud Unit generally focuses on cases that involve: "(1) patient harm; and/or (2) large financial loss to the public;" their reach can go far beyond those parameters.
An individual can be charged under several different federal statutes relating to health care fraud, including but not limited to:
Health care fraud prosecutors can also pursue charges for wire fraud, money laundering, identity theft, making false statements, and more.  No matter what the circumstances of your case, you need to hire the right defense attorney to represent you.
Contact Houston Healthcare Fraud Defense Attorney James Alston
If you have been charged with or are currently under investigation for a health care fraud violation, contact Houston Federal Healthcare Fraud Attorney James Alston immediately. Our staff will treat you with courtesy and the professional respect that you have earned while vigorously working to defend your rights and reputation.