Houston Sex Crimes Lawyer
Experienced Sex Crimes Attorneys Serving Houston, TX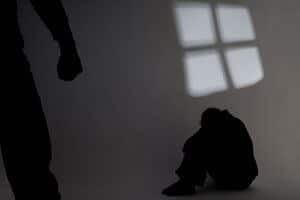 Being accused of a sex crime is not something you should take lightly. The consequences can permanently affect your life and future. If convicted, you can face several years in prison, monetary fines, and probation. Whether you're guilty or not, you will need an experienced Houston sex crimes lawyer who can defend your rights and represent you in court.
Defending Houston Sex Crimes
At the Law Office of James Alston, we are committed to defending and protecting the rights of our clients. The Houston criminal attorney James Alston thoroughly examines the charges and aggressively works to have them reduced or dismissed. James Alston will arduously work to build a strong and compelling defense on your behalf.
The following, according to the Texas Penal Code, is a list of possible sex crime offenses:
Sexual battery
Voyeurism including invasion of privacy, and peeping tom
Prostitution and sex trafficking
E-mail and Internet sex crimes
Child pornography and child molestation
Unlawful sexual activity
Given the presumption of innocence found in criminal law, it can have a significant and wide-ranging effect on the life of an alleged offender to actually be accused of some sort of sex crime. The police investigating these suspected crimes also attempt to collect misleading statements from alleged offenders that can be used by prosecutors to secure convictions that can bring people behind bars for many years and compel them to pay hefty fines.
The stakes could not be higher, which is why you'd want to hire a sex crime lawyer from Houston to take up your case and fight for your rights. Our Houston sex crime lawyer has aggressively battled and managed to defend clients across Texas – from state child sex abuse and online harassment allegations to federal child pornography cases and much more.
What are Sex Crimes?
Texas sex crimes vary from simple misdemeanors to serious felonies. You will be represented by our team of sex crime defense attorneys, providing diligent representation so that your life is not turned upside down. Sex crimes include but are not limited to:
Child Pornography
Prostitution
Ignoring to register as a sex offender
Sexual misconduct
Exploiting a minor
Sex Trafficking
Sexual Abuse
Rape
Lewd Acts with a Minor
Sexual Assault
Child Molestation
Indecent Exposure
It is not an inclusive list of the kinds of sex crimes. Many other acts could lead you to be accused of a sex crime. We recognize that situations, as they might appear from the outside, are not as simple. We take the time to listen to the specifics of the situation, using the information to your advantage.
Protecting you against Sex Crime Allegations
You must have professional sex crime lawyers defending you when charged with a sex crime in Texas. For those convicted of any crime, Texas courts are known for their strict punishments.
An attorney who has experience battling false sex crime allegations will help you clear your name. Texas has strict legal penalties, which include lengthy jail terms, heavy fines, and an official register for convicted sexual offenders, in addition to the social stigma associated with being accused of sexual offenses. Once a person is convicted and put in the register of a sex crime, the individual has oppressive limits on where the person accused of the crime can work and live. In addition to helping to mitigate the seriousness of the implications of sexual offenses, a Houston sex crime attorney will serve as a reliable trusted adviser for the defendant accused of sex crimes.
Why You Need A Houston Sex Crime Attorney
In a criminal case, every detail is important, which is why it is so valuable for you to contact our expert sex crime lawyer from Houston. We offer our clients peace of mind of knowing that they have trusted the expertise, willingness, and tenacity of our Houston Sex Crime Lawyers to explore any avenue in the search for a favorable result. Our experience allows us to help individuals turn their lives around and shield themselves against the most serious allegations.
Get Help from Our Houston Sex Crimes Lawyer
For a free in-person consultation and case evaluation, contact Houston criminal defense attorney James Alston. We handle criminal cases in Houston, Texas, and any of the surrounding cities. Call today to find out how you can benefit from a Houston criminal attorney. The Law Office of James Alston is committed to protecting and defending his clients' legal rights. His goal is to pursue a favorable outcome by reducing or, in some cases, complete dismissal of the charges.