Houston Federal Indecency With A Child Lawyer
Experienced Federal Indecency With A Child Defense Attorney in Houston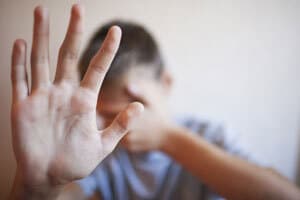 Section 21.11 of the Texas Penal Code spells out the elements involved in the crime of indecency with a child.
Some of the acts that can lead to allegations of indecency with a child include:
Exposing the anus or genitals when a child is present
Causing a child to be exposed to sexual gratification
Engaging in sexual contact with a child under 17
Penalties For Indecency With A Child
Indecency with a child is a felony with harsh penalties. These penalties are typically not as severe as the penalties for child molestation or child sexual assault but can nonetheless be devastating. In addition to prison time, a defendant may also face fines, restitution, and be required to register as a sex offender. There are several affirmative defenses to the crime of indecency with a child and these defenses can help to mitigate the sentence. A few of the affirmative defenses allowed by Texas law include:
The defendant was no more than 3 years older than the victim and of the opposite sex
No force or threats of force were made against the victim
The defendant was not required to register as a sex offender
Defendant has no other reportable convictions
Other Consequences
After allegations of indecency with a child, you may find yourself isolated from friends and family members. Your reputation can also suffer, making people unwilling to conduct business with you. Although you have not yet been found guilty in a court of law, you may be deemed guilty by those around you.
Obtaining quality legal representation is important at this time, A Houston Federal Indecency With A Child Lawyer can help ensure you are not wrongfully convicted of these charges, which could further damage your reputation. Our federal criminal defense attorneys will know what to do in order to assist you.
Call James Alston For Aggressive Legal Representation
Houston Federal Indecency With A Child Lawyer James Alston is a former Assistant District Attorney for Harris County, Texas. During his 12-year stint as an assistant prosecutor, Mr. Alston worked on hundreds of criminal cases including many that involved indecency with a child. Since he knows the techniques Houston prosecutors use to secure convictions, he can adequately defend those who are facing these criminal charges. For a consultation, call today.