Houston State Crimes Lawyer
Experienced State Crimes Attorneys Serving Houston, TX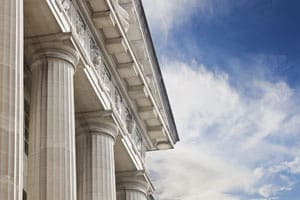 People facing criminal charges from the point they are contacted by the police are treated unfairly. The police and the prosecutor know what information and evidence they will need to convict you of a crime and will use all the resources to obtain it available to them. You will need a highly experienced Houston State Crimes lawyer between you and the state to protect your future and your reputation. You need a professional on your side when you are accused of a criminal offense in Houston, Texas, who knows all the nuances and state-specific problems that can affect your case.
Our Houston State Crime lawyers provide the diligent representation and proven defense strategies you need when your future and your liberty are at stake. We defend clients against criminal activity charges from the state and bring to each case several years ' of experience. In high-profile cases across the state, we use our in-depth understanding of criminal law in Texas to achieve many notable achievements.
Texas State Crimes
The State of Texas has the authority to arrest, charge, and convict defendants who violate Texas' state laws. State courts have broad jurisdiction, but most cases involving individual people are usually prosecuted in state courts.
Various crimes covered under State Law
White Collar Crimes: White collar crimes can either be state or federal crimes, depending on the circumstances.
Theft: Theft is a criminal act in which an individual without his or her permission takes the property of another person. Many thefts are straightforward cases of small sums of money or properties stolen, and they are tried in state courts. Significant sums of cash or complex crimes of theft can come under federal jurisdiction.
Arson: The malicious burning or exploding of a building is arson. There are varying degrees of arson. If there are several deaths involved or if a government building is destroyed, they usually become federal crimes. Otherwise, the bulk of arsons fall under the jurisdiction of state courts.
Kidnapping: This is the capturing and taking away, against his or her will, of a person by force. If an individual is taken across state lines, kidnapping laws often fall under state control, in which case it becomes a federal crime.
Resisting with violence: This crime is the act of resisting arrest by committing violence against law enforcement officers.
False imprisonment: This type of crime refers to a person being confined against his or her will in a way that violates that person's right to be free from any type of restraint.
Sex Crimes: State law considers sex crimes to be some of the most serious crimes a person can commit. Nearly every sexually-based criminal offense in Texas is a felony.
Each of these types of cases has its own unique sets of considerations. We have a thorough understanding of the laws governing each type of case and leverage that knowledge to help you.
Contact a Houston State Crimes Lawyer
You should bear in mind that it is never too early to seek legal representation if you are under investigation for criminal conduct and that you do not need to wait before formal charges are filed to hire an attorney. Many people don't know that you don't have to talk to them when confronted by police officers and you don't have to allow them to check for your personal belongings.
Anything you say or do can be used by the police and the prosecution against you. Furthermore, whether you have a lawyer representing you or request a lawyer to be present, without your lawyer, the police and the prosecutor are not authorized to speak to you. State law imposes substantial limitations on the way law enforcement officers can investigate crimes and, when questioned about a criminal case, defendants have certain protections they can demand.
Due to the possible punishments associated with a conviction, facing a criminal charge can be frightening. Get in touch with our Houston State Crimes lawyer today to discuss your case. James Alston Law is here to help you!