Houston Solicitation Defense Lawyer
Defending Against Charges of Solicitation in Houston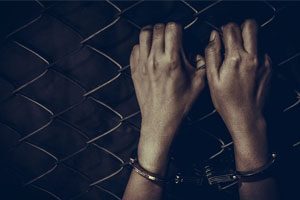 Under Texas Law, Solicitation is defined by Penal Code Sec. 43.02 (b):
"A person commits an offense if the person knowingly offers or agrees to pay a fee to another person for the purpose of engaging in sexual conduct with that person or another."
Solicitation is considered a Class B misdemeanor unless this is the second or third conviction. In that case, it can be charged as a Class A misdemeanor under Sec. 43.02 (c-1)(1). Furthermore, if the person was previously convicted three or more times of the same offense, then it can be charged as a felony with a state jail sentence. If the person with who the perpetrator agrees to have sex is under the age of 18 at the time of the act, it can be charged as a second-degree felony. You need the help of Houston Solicitation Defense Lawyer, James Alston.
Allegations of Solicitation
An accusation of solicitation can severely damage your reputation. It can ruin your relationship with your spouse and children and may even impact your career. It is crucial that you contact an attorney immediately after being notified by law enforcement of the charges. The sooner you contact a knowledgeable solicitation defense lawyer, the more that they can do to help you.
Penalties For Solicitation In Texas
A criminal conviction for solicitation can significantly impact your entire life. Not only can it tarnish your reputation in your family and in the community, but it can also affect future employment. If convicted, you could have to pay a significant fine and spend time in jail.
First-time conviction: Up to 180 days in jail, and up to $2,000 in fines.
Second conviction: Up to 12 months in jail, and up to $4,000 in fines.
Third or more convictions: Minimum six months in jail up to two years and fined up to $10,000.
Finding The Right Defense Attorney
Defending charges of solicitation can be tricky. You may have been the victim of a Houston "Sting" Operation where local law enforcement attempts to crack down on prostitution and solicitation. No matter what the circumstances of your case, you deserve a leading litigator that will fight hard to protect your name and your innocence. Attorney James Alston is an experienced attorney. As a prosecutor with the Harris County District Attorney's Office, he handled hundreds of sex crimes. He knows the methods used by prosecutors, and he knows how to magnify the weaknesses in their case. Mr. Alston is board-certified in criminal law. He is a seasoned trial lawyer with decades of experience. If you have been charged with solicitation, you need an attorney who will fight hard to get the charges against you dismissed. Call Houston Solicitation Defense Lawyer James Alston today for a case evaluation.
Contact Us Today
Contact Houston Solicitation Defense Lawyer James Alston today if you are facing charges of solicitation. The damage to your reputation, standing in the community, along with your freedom, are all at risk. You will get experience and insight into the justice system, and how to navigate within the system and get results.