Houston Federal White Collar Crimes Attorney
Expert Houston Federal White Collar Crimes Attorney Serving Houston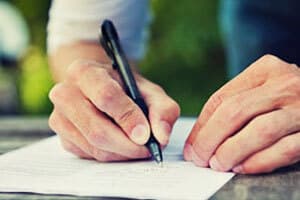 A non-violent crime that involves dishonesty or deception for financial gains is considered a white collar crime. Such criminal behavior includes various types of fraud, embezzlement, and computer crimes. The consequences of being convicted of a white collar crime could include an automatic jail sentence, hefty fines, criminal forfeiture, and restitution. If you are under investigation or have been charged with a white collar crime in Texas, you will need the help of an experienced Houston Federal White Collar Crimes Attorney who understands the criminal law system and can protect your rights.
Defending White Collar Crimes
The Law Office of James Alston has successfully represented individuals accused and charged with white collar offenses throughout Texas. With the help of his legal team, Mr. Alston will investigate your case, examine the evidence, and formulate a strong and effective defense to help minimize the charges against you.
The following is a list of possible state and federal white collar crime offenses:
Insider trading
Occupational crime
Financial fraud
Mail Fraud
Pension fund crime
Public corruption
Consumer fraud
Contact A White Collar Crime Attorney Today
Many white collar crime suspects are unaware of any investigations until formal charges have been filed. So don't risk your future. If you believe you are under investigation or were questioned as a witness, immediately contact an experienced Houston Federal White Collar Crimes Attorney who can inform you of your rights and provide you with legal advice. To schedule a consultation, please contact the Law Office of James Alston. We offer FREE no-hassle consultations with a skilled Houston criminal attorney in Houston, Texas, and any of the surrounding communities.