Houston Insider Trading Attorney
INSIDER TRADING LAWYER IN HOUSTON, TX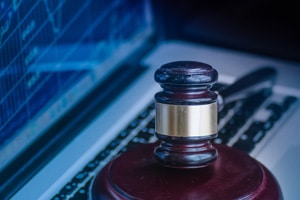 The United States Securities and Exchange Commission (SEC) defines insider trading as "buying or selling a security, in breach of a fiduciary duty or other relationship of trust and confidence, while in possession of material, nonpublic information about the security." A conviction for insider trading can result in both civil and criminal penalties at the state and federal level. Our Houston Insider Trading Attorney understands these convictions very well.
Regulation of Insider Trading in Texas
While the SEC and the Department of Justice are responsible for bringing federal civil and criminal insider trading, state charges will be brought by the white collar crime division of the district attorney's office. Insider trading is a serious offense that can result in significant jail time. If you are charged with insider trading or investment fraud, you need a knowledgeable insider trading defense attorney.
Attorney James Alston has been practicing law for over 25 years. He is a skilled litigator and a former state and federal prosecutor. At the Harris County District Attorney's Office, Mr. Alston was assigned to the Major Fraud Division, where he prosecuted numerous white-collar crimes. His knowledge of how prosecutors develop a case is second-to-none, helping him to provide a strategic defense for his clients.
If you are being investigated for insider trading in Houston, you need to act fast to preserve your rights and your freedom. Contact James Alston Law today at (713) 228-1400 for a consultation.
Penalties for Insider Trading in Texas
Under Texas law, the misuse of nonpublic information for personal benefit is generally charged as a felony and can result in state imprisonment and a fine. In addition, insider trading may carry with it related charges such as securities fraud, wire fraud, or tax evasion.
Each charge may carry with it individual fines and prison sentences. Your freedom may be in jeopardy if convicted of insider trading or a related charge in Texas. You cannot afford to trust an inexperienced attorney. You need a leading insider trading defense lawyer who understands both state and federal law to represent you against these charges.
Common examples of insider trading include:
Corporate insiders using nonpublic material information about the corporation to trade securities for profit
Misuse of information by domestic stock insurers (Texas Insurance Code Chapter 548)
"Tipping" or giving nonpublic information regarding a company's securities to buy or sell the security
Misuse of official information by a public servant (Texas Penal Code 39.06)
Misappropriation of nonpublic or confidential information by employees
TRUST A FEDERAL INSIDER TRADING DEFENSE ATTORNEY
Insider trading occurs whenever public stocks or other securities are traded with special information that is available only to certain individuals within the company. Illegal trading transactions are associated with white-collar crime and normally occur between corporate executives, accountants, or even business associates.
The Securities and Exchange Commission (SEC) monitors the sale of stock. As such, whenever the officers of a particular company purchase their own stock, they must report this to the commission. Those who fail to make such a report in Texas can be subject to criminal sanctions. A few illegal SEC actions might be:
Failing to report the sale of stock
Failing to disclose the actual amount or number of shares traded
Attempting to hide certain financial transactions
Performing trades in another's name in order to avoid detection
Can This Happen Where Immunity Is Applicable In A Federal Case?
When it comes to breaking trade regulations in Houston, this crime is normally investigated by the SEC. Those who are formally charged with using insider information are tried in federal court.
These cases typically receive a great deal of publicity, which means that in addition to facing jail time and hefty fines, defendants may also encounter public embarrassment and a loss of professional relationships. In some cases, it can even lead to the demise of the company.
Proving The Case
In order to prove that someone used insider information in Houston, the government will have to show that the accused did indeed possess such knowledge and that there was an intent to profit from the illicit action. Our Houston Insider Trading Attorney will carefully scrutinize witnesses in an effort to uncover any inconsistencies in their statements that would show a conspiracy. They will also look over other evidence for inconsistencies that would show that the defendant is being used as a scapegoat and did not actually have involvement in a crime.
Turn to the Right Houston Insider Trading Attorney
Depending on the circumstances of your case, you could be facing fines up to $10,000 and imprisonment in state prison if convicted of insider trading or a related charge. Contact James Alston Law today for a case evaluation and to determine what defenses apply in your case. Schedule a consultation at (713) 228-1400.