Houston Federal Crimes Attorney
Our Skilled Federal Crimes Lawyers in Houston Can Assist You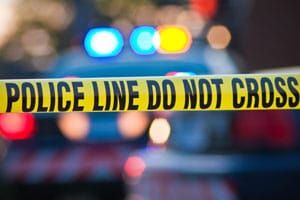 Your future will be in the control of an attorney after being accused of a federal crime. Federal crimes greatly vary from State crimes. A federal crime is a criminal act that violates federal laws and regulations of the United States or a criminal act that is done against the U.S. federal government or on federal property. Our Houston federal crimes attorney on your side will provide full assistance in the courtroom if you have been indicted by the feds.
It is necessary to take both federal criminal charges and federal criminal investigations very carefully. You will face difficulties in federal prison if you are being prosecuted for a federal crime or have been charged with a federal offense involving fraud, computers, finance, taxation, insurance, or drugs.
Experienced Houston Federal Crimes Lawyers
Any federal case is a severe case in Texas because your liberty and your future are clearly on the line. There are different laws than in state courts. The conviction rate is greater. There are highly trained and well prepared federal prosecutors. Sentencing is tough. The experience and aggressiveness of your defense team will be crucial.
In any criminal case, the choice of defense lawyers is highly significant. However, it is important to work with an attorney who knows and recognizes the particular complexities and demands of this arena if you are experiencing federal criminal charges. Federal courts have different procedural standards than state courts, and rigid, complicated sentencing rules and procedures also make the effects of a conviction particularly serious.
Differences in Federal and State Crimes
In nature, federal crimes can be highly complicated and are very distinct from state crimes.
Although state crimes consist of various frequently occurring offenses, since they affect federal or national interests, federal crimes typically come under fewer classifications or classes. Usually, state prosecutors also collaborate with local and state authorities while investigating crimes, while when designing and prosecuting crimes, federal prosecutors collaborate with agencies such as the FBI, IRS, ATF, DEA, and the Secret Service.
Federal cases are tried in various courthouses by different judges, relative to state cases. Federal cases often appear to be longer and more comprehensive, as federal agencies have more resources compared to state and deal with fewer cases.
Even though each state follows its own set of laws, only one Federal Criminal Code is followed by the whole country. For first-time offenders, penalties for a federal conviction are much harsher, with substantial fines, mandatory minimum sentences, longer periods of imprisonment, and restitution.
The Law Office of James Alston is committed to defending you against any type of federal criminal charge in any Federal District Court. Our Houston federal crimes attorney can help you navigate the difficult laws through their expert team of attorneys.
Federal Crime Experience
The conditions below are regulated by numerous laws and procedures, and not all lawyers are licensed to represent clients at the federal level. It is important to have an accomplished Houston federal criminal defense attorney by your side when battling these types of charges and crimes.
While assigned to the Organized Crime Drug Task Force, Mr. Alston investigated and prosecuted national and international drug organizations. Mr. Alston has extensive experience and training in federal law enforcement investigative techniques including:
Confidential informants
Cell site tracking devices
Title III wire intercepts (telephone taps)
Surveillance
If you have been arrested and charged with a federal crime, call the Houston criminal defense attorney James Alston immediately for a free, in-person consultation about your case.
James Alston is committed to protecting and defending his clients' legal rights. His goal is to pursue a favorable outcome by reducing or, in some cases, complete dismissal of the charges.
Federal Crime Defense Resources
Contact our Houston Federal Crimes Attorney
It can be an unsettling experience to be charged with a crime in federal court. When facing such charges, the only thing you can do is work with our professional Houston Federal Crime Lawyer to protect your rights and represent you in federal court.
Federal crimes, including heavy fines and probable prison time, carry severe penalties. Do not find yourself without proper legal representation if you have been charged with a Federal Crime in Houston; allow our legal team to represent you.