Houston Aggravated Sexual Assault Attorney
Experienced Aggravated Sexual Assault Lawyers Serving Texas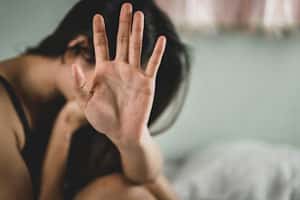 Penal Code Section 22.021 defines Aggravated Sexual Assault as when a person intentionally or knowingly without that person's consent:
Causes penetration of the anus or sexual organ
Causes penetration of the mouth
Causes the sexual organ of that person to contact or penetrate the mouth, anus, or sexual organ of another person
Additionally, if any of the above is done to a child, regardless of whether the person knew the age of the child at the time of the offense, they can be prosecuted for aggravated sexual assault.
The prosecution must show that the person caused serious bodily injury or attempted to cause the death of the victim, used fear or intimidation, used or exhibited a deadly weapon, acted in concert with another, or gave the victim a substance capable of impairing their ability to understand or resist the act.
A prosecutor will also consider whether the victim was younger than 14 years of age or an elderly or disabled individual in determining whether to file enhanced charges.
Defending Aggravated Sexual Assault Charges in Houston
Even accusations of aggravated sexual assault can ruin a person's entire life. Sexual assault charges are serious offenses that can result in significant prison time, the loss of your family, your career, and your future. Regardless of the circumstances of your case, you need a seasoned defense attorney to represent you in court. If you do not hire a knowledgeable aggravated sexual assault lawyer, you could be spending the rest of your life in prison.
Get In Touch With An Experienced Aggravated Sexual Assault Attorney Today
Contact Attorney James Alston today to schedule a consultation. Houston criminal defense Attorney James Alston practices criminal law exclusively. He will not pass your case on to a junior associate. Mr. Alston personally represents each of his clients, providing aggressive representation and thorough investigations on every case. Call (713) 228-1400 today to get your case started.